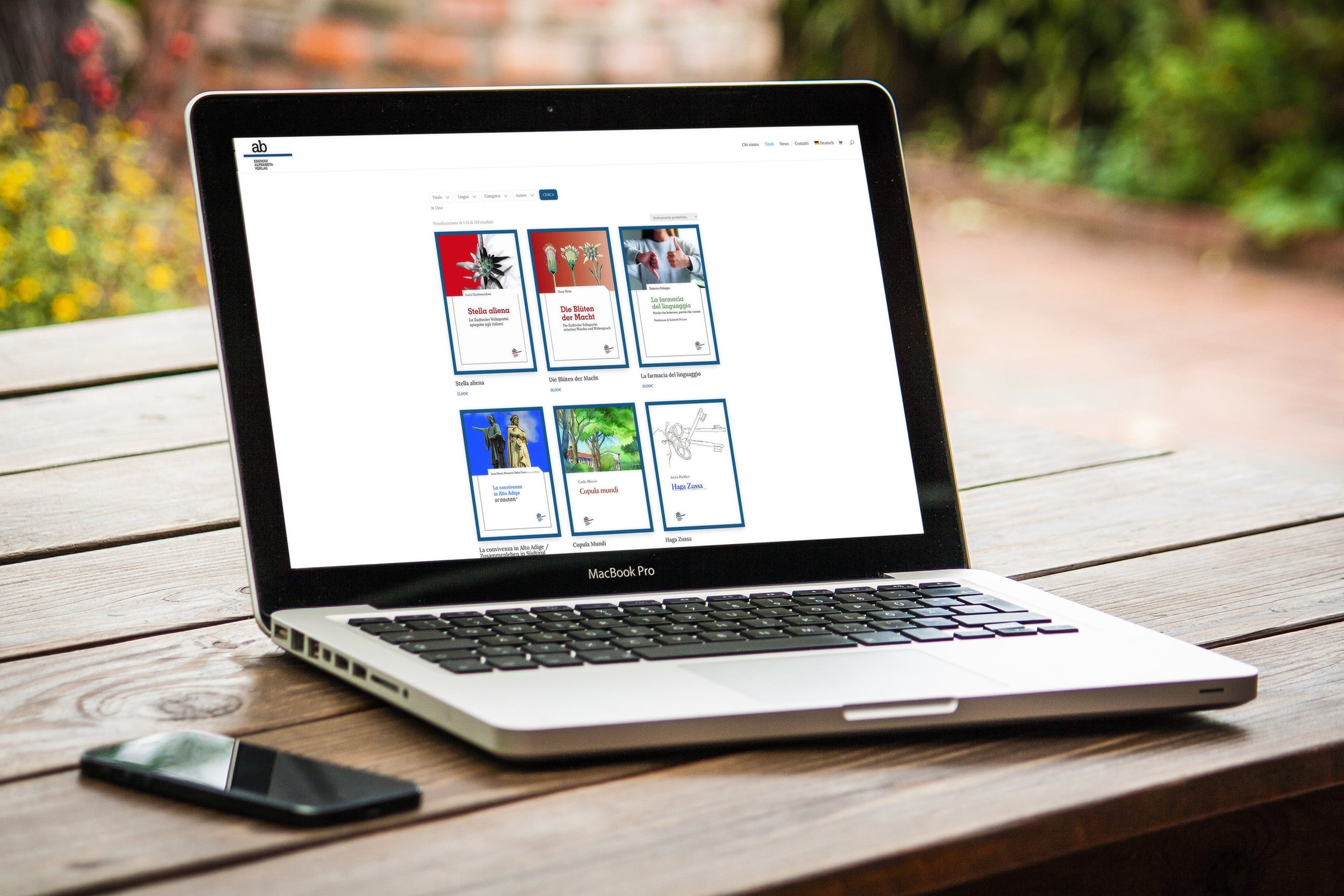 Multilingual ecommerce for South Tyrolean publishing house, 2022
Bridging different languages and cultures
We were responsible for the graphic design and web implementation of the new ecommerce site of Alphabeta Edizioni Verlag, a South Tyrolean publishing house affiliated with the language school Alphabeta Piccadilly.
We designed with DUOPUU the new face for the communication and online sales of the publishing house, which we then implemented in a multilingual website that tells about the different language components of this territory, their frontier spirit and culture.
We have designed this ecommerce to be both multilingual and bilingual. In fact, the most descriptive sections are shown on the same page in both Italian and German, through the use of layouts that give importance to both languages, without penalising them or relegating them to only one version of the site.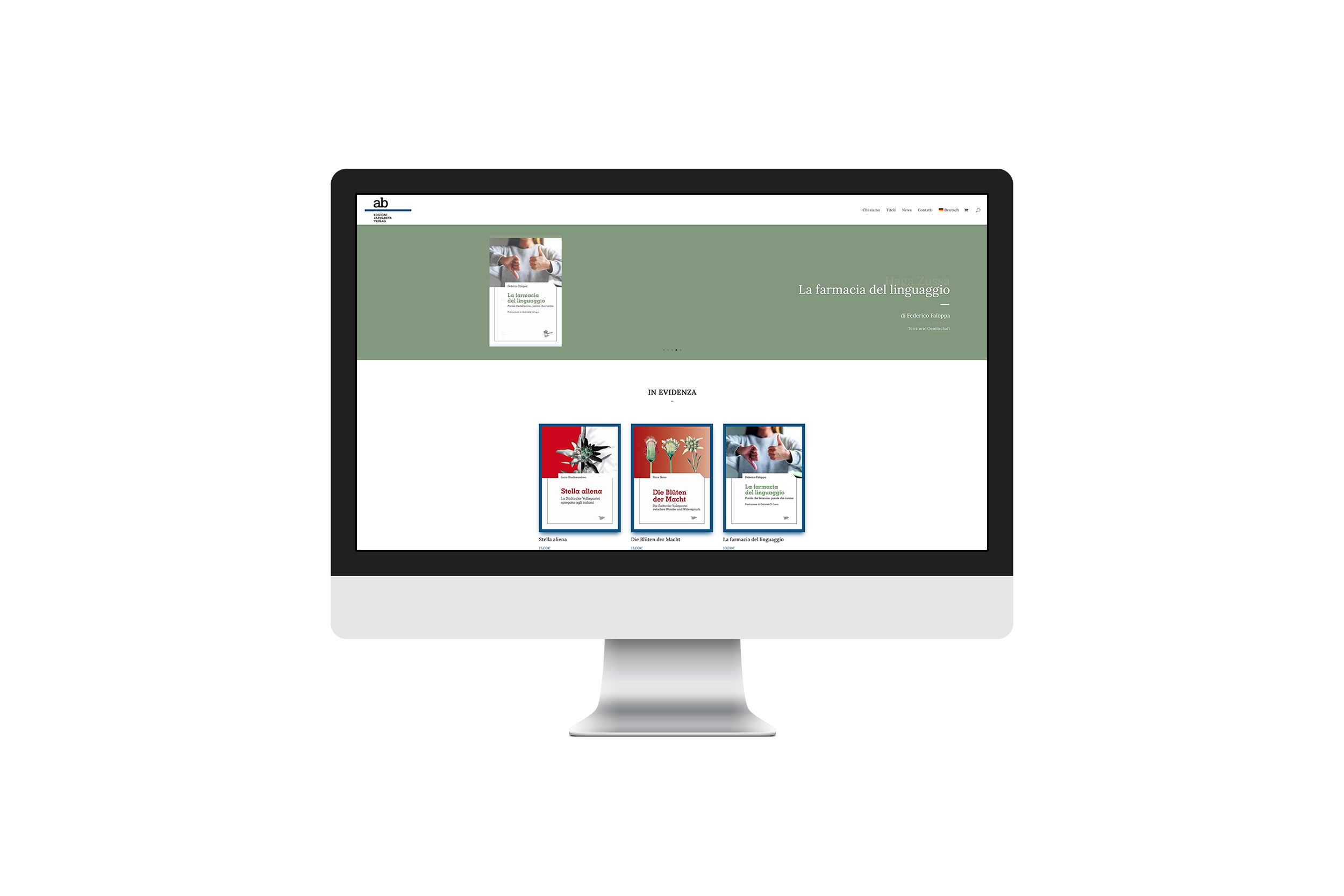 We designed the ecommerce site for the publishing house Alphabeta Edizioni Verlag, which with its publications deals with various social issues related to education, mental health, and the territory of Alto Adige/ Süd Tirol. The client's request was for a classic design, but at the same time clean and minimalist, emphasising the multicultural character of the area.